Text Size: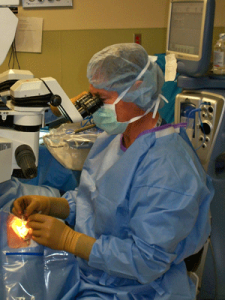 Surgisite surgical staff is comprised of Board-Certified Ophthalmologists who have been trained in the most technologically advanced surgical procedures. Below is a list of our surgeons.
Boston Laser www.bostonlaser.com
Jason Brenner,M.D.
John Lee,M.D.                  Harish Raja,M.D.
Samir Melki, M.D. PhD
Burlington Eye Associates  www.burlingtoneye.com
Sergey Urman, M.D.
Dedham Ophthalmic Consultants and Surgeons www.dedhamdocs.com
Milhim Aswad, M.D.
Andrew Gillies, M.D. FACS
Michael Yoon, M.D.
Manju Subramanian, M.D.
Putnoi Fischer Eye Care http://www.putnoifischereye.com
Heidi Fisher, M.D.
Eric Putnoi, M.D.
Harvard Vanguard Medical Associates /Atrius Health http://www.atriushealth.org
Gustave Alberti, M.D.               Roberto Cavalieros,M.D.
Evan Gold, M.D.                        Debra Halpern, MD
Mei Mellott, M.D.                      Erynn Yang, MD         Angela Turalba, M.D.
Lexington Eye Assocoiates www.lexeye.com
Ann Burnham, M.D.
Jeremy Kieval, M.D.                  Mandi Kunen, M.D.
Matthew Lazzara, M.D.           Olivia Liao, M.D. FACS
Li-Wei Lin, M.D.                        Deborah McCoy, M.D.
James Umlas,M.D
MERSI www.mersi.com
Stephen Anesi, M.D.
Peter Chang,M.D.
Stephen C. Foster, M.D.
Microsurgical Eye www.meceye.com
William Orenberg, M.D.
Richard Rodman, M.D.
New England Eye Centers www.neec.com
Jay Duker, M.D.
JoAnn Haney-Tilton, M.D.
Mitesh Kapadia,M.D. PhD
Susan Liang, M.D.
Kamden Kopani, M.D.                Nora Muakkassa, M.D.
Christopher Robinson, M.D.
Adam Rogers, M.D.
Sergey Urman, M.D.
Andre Witkin, M.D.
Helen Wu, M.D.
MEEI WALTHAM  http://www.masseyeandear.org
Kathryn Hatch, M.D.
Christian Song, M.D.
Independent Practices
Christine Ament, M.D.
Elizabeth Daher, M.D. www.dahervision.com
Harriet Dann, M.D. FACS www.suburban-eye.com
Evan Gold, M.D. www.eyeassociatesofneedham.com
Roger Kaldawy, M.D.
Jean Keamy, M.D. MBA www.seemedrkeamy.com
Robert Lytle, M.D. www.physiciansofcapecod.com
Eric Putnoi,M.D. www.putnoieyecare.com
Benjamin Quamina, M.D. www.urbaneyemd.com
Ernest Sutcliffe, M.D. www.wellesleyeye.com
William Tang, M.D.  http://www.retinaeyecare.com